Peel Ports expands into East Coast with acquisition of HES Humber Bulk Terminal
Peel Ports Group, one of the UK's largest port operators, announces today that it has completed the acquisition of HES Humber Bulk Terminal for an undisclosed sum.
The UK ports group has acquired the business from specialist bulk terminals operator, HES International (headquartered in Rotterdam), to expand its presence to the UK's East Coast.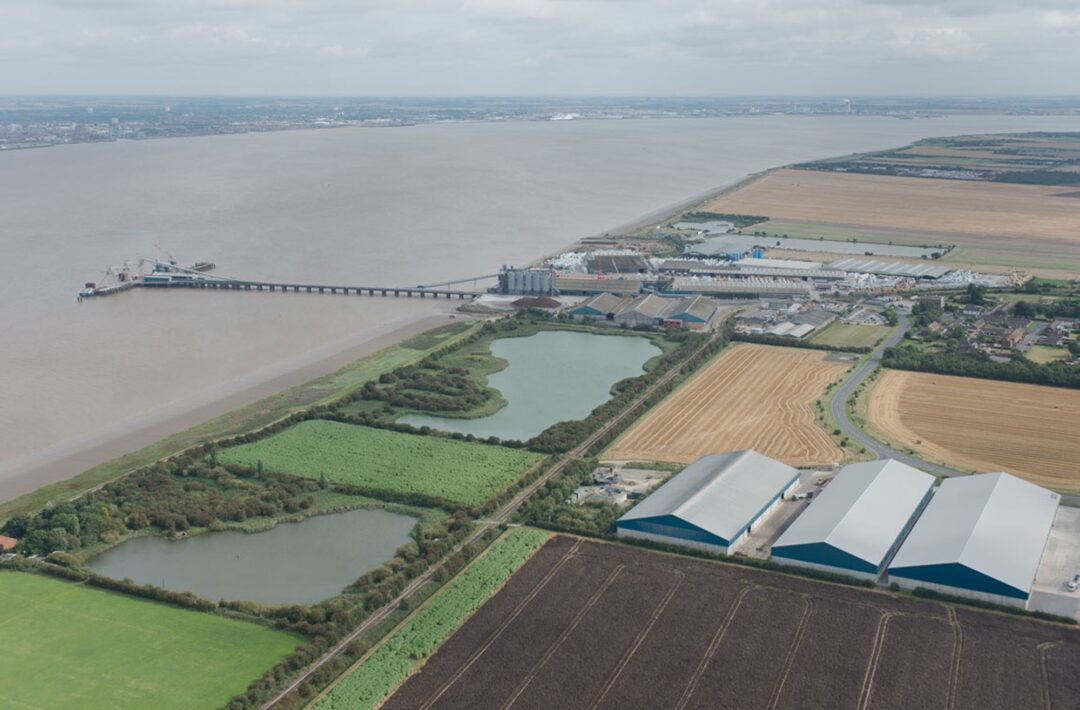 The acquisition means Peel Ports now operates across eight key locations in the UK and Ireland, with the ports of Liverpool, Heysham, Manchester Ship Canal, London Medway, Clydeport, Great Yarmouth and a container terminal in Dublin already within its portfolio.
The new bulk terminal, situated on the South Bank of the Humber Estuary, will be operated by Peel Ports Logistics, a division of Peel Ports Group that specialises in 'One-Stop-Shop' logistics solutions.
The acquisition marks Peel Ports Logistics' third UK presence and its first on the East Coast. Its other operations are located in the North West, at Runcorn and Ellesmere Port respectively. The division is led by Managing Director, Sebastian Gardiner.
The terminal has an open storage capacity of 6,200 m2 and a covered storage facility of 275,000 m3. With an automated conveyor-fed import and export system, the terminal delivers safe and efficient handling and storage of a variety of dry bulk products.
Bulk customers in key industries including agriculture, construction and energy, will be able to benefit from the expertise, experience and streamlined operations with the expansion of Peel Ports Logistics' 'One-Stop-Shop' solutions to the region.
The HES Humber Bulk Terminal currently employs 29 people, all of whom will be retained as part of the acquisition.
Claudio Veritiero, CEO of Peel Ports Group, said: "The acquisition of HES Humber Bulk Terminal is an important investment for Peel Ports Group, expanding our presence into the East of England and bringing Peel Ports Logistics' 'One-Stop-Shop' service to the East Coast.
"The modern facilities at HES Humber Bulk Terminal guarantee fast and efficient loading and unloading of vessels and trucks, while the excellent water and road connections enable quick and smooth operations. This, combined with trans-shipment and extensive storage capabilities, will make the site a key addition to Peel Ports Logistics, helping us to deliver efficient and cost-effective port services for our customers."
Cees van Gent, CEO of HES International, said: "We would sincerely like to thank all HES Humber Bulk Terminal employees for their ongoing commitment and valuable contribution to the company. Peel Ports has a long and outstanding history in the safe handling of cargo from across the globe and plays an integral role in customer supply chains.
"They are a reputable market player in the UK and we are confident that they will support HES Humber Bulk Terminal to build on its successful history. Proceeds from the sale will be reinvested in energy transition related projects that are pivotal for the long-term, sustainable growth and transformation of HES."
Source: Peel Ports.
RELATED NEWS