Eesti Gaas brings the first LNG cargo to Inkoo terminal
This weekend, the first LNG cargo onboard tanker Vivit Americas LNG arrived in the port of Inkoo from the United States on the order of Eesti Gaas, the largest privately owned energy company in the Finnish-Baltic region. This was reported by the press center of the company.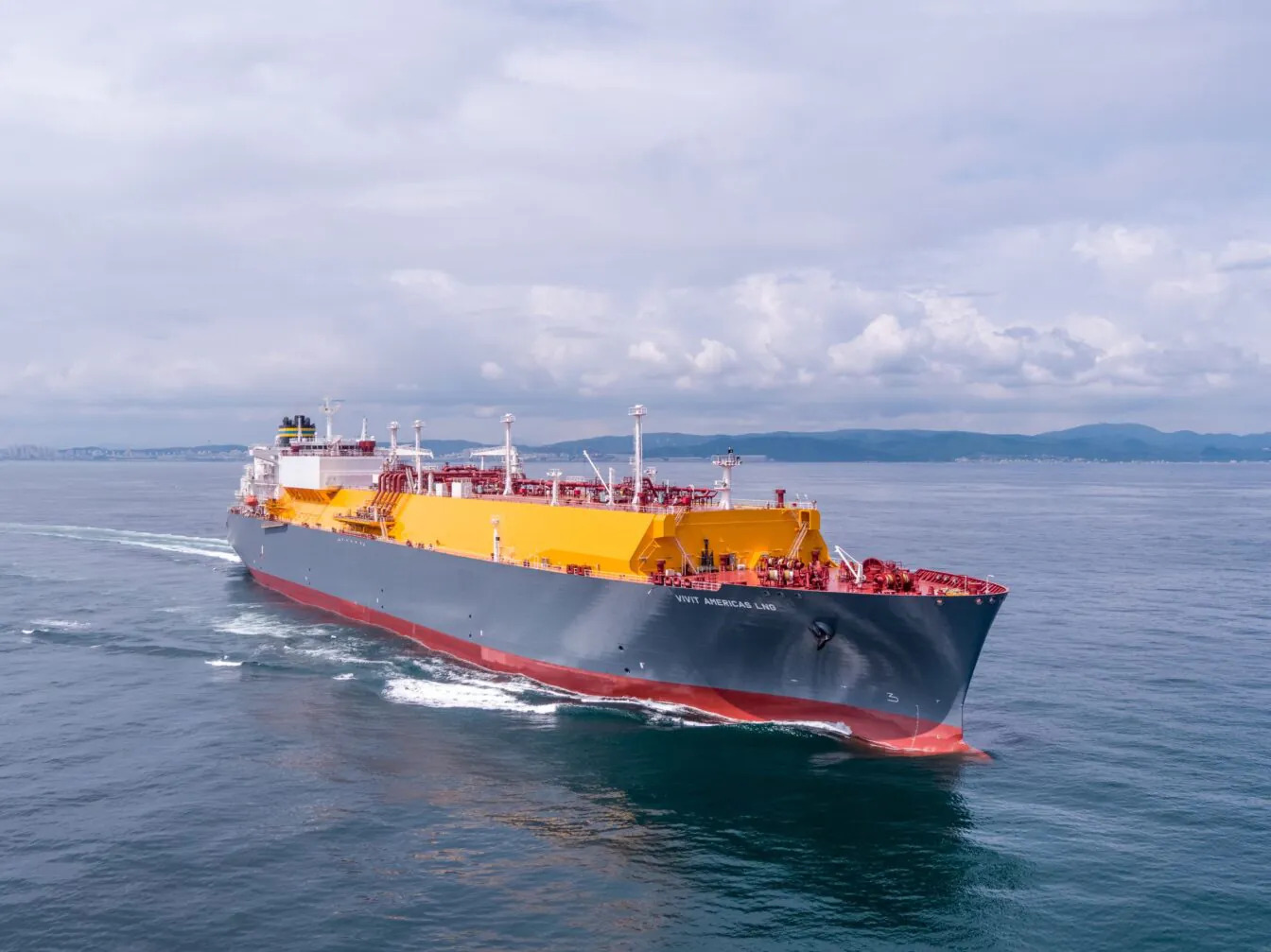 "We are one of the few energy companies in the region to procure gas directly from Western sources, this allows us to offer our customers greater security and better prices, and has significantly increased our market share in Finland and the Baltic countries over the past year," said Pasi Näkki, CEO Eesti Gaas' daughter company in Finland.
"Until today we have used the port of Klaipeda in Lithuania to bring gas from the United States and Norway, now we start cooperation with the Inkoo terminal too and also with a new supplier in addition to our current partner Equinor from Norway – a global energy company Vitol," said Näkki.
Eesti Gaas has signed agreements with LNG terminals to deliver a total of ten cargoes by the fall of this year – three deliveries have already arrived in Lithuania's Klaipeda port in January and March from the United States and Norway, and a total of seven deliveries will arrive in Finland's Inkoo port in the spring and summer. Last year, the company procured five large shiploads of gas for its customers through the port of Klaipeda.
Pablo Galante Escobar, Head of LNG & European Gas and Power, Vitol said: "Vitol is delighted to deliver the first LNG cargo to Eesti Gaas via Finland's Inkoo terminal. The opening of the terminal will enhance energy security in Finland and the Baltic region, facilitating the flow of LNG from around the world to European industry and consumers."
The cargo originates from Vitol's portfolio of US origin LNG, specifically the Venture Global Calcasieu Pass facility, and was transported in the Vivit Americas LNG, a modern LNG tanker which is part of the Vitol fleet. The tanker Vivit Americas LNG, sailing under the flag of Malta, built in 2020, is 299 meters long and 46 meters wide. The tanker can hold 174,062 m3 of liquefied gas.
Vitol has a global LNG portfolio with long term sourcing contracts from producers in the USA, Middle East, Africa and Asia. In 2022 Vitol traded over 17.5 million toe of LNG with around 67% of this volume being supplied to Europe.
Eesti Gaas offers customers natural gas in the form of pipeline gas, compressed natural gas (CNG) and liquefied natural gas (LNG), and operates the largest gas network in Estonia. The company is actively engaged in international energy trade and develops a renewable energy portfolio in the form of solar energy and green gas biomethane production and sales. Eesti Gaas operates in Finland, Latvia, Lithuania and Poland under the Elenger brand. The group has a total of 50,000 customers. Since 2016, when the company was acquired by Infortar, one of the largest investment companies in Estonia, Eesti Gaas has grown into the largest energy company with private capital in the Finland-Baltic region, more than 70 percent of the company's sales are generated on export markets.
Vitol is a leader in the energy sector with a presence across the spectrum: from oil through to power, renewables and carbon. Chartering circa 6,000 sea voyages every year, Vitol trades 7.4 million barrels a day of crude oil and products, over 17.5 million toe of LNG per annum and has contracted annual sales of 1,500 TWh of natural gas. Vitol's clients include national oil companies, multinationals, leading industrial companies and utilities. Founded in Rotterdam in 1966, today Vitol serves clients from some 40 offices worldwide and is invested in energy assets globally including: 17+ m m3 of storage globally, 500 k b/d of refining capacity, over 7,000 service stations, power plants and a growing portfolio of transitional and renewable energy assets. Revenues in 2022 were $505 billion.
RELATED NEWS