COSCO Shipping Development launched a new 700 TEU electric container ship
Chinese Shipping Company COSCO Shipping Development launched their new 700 TEU electric container ship.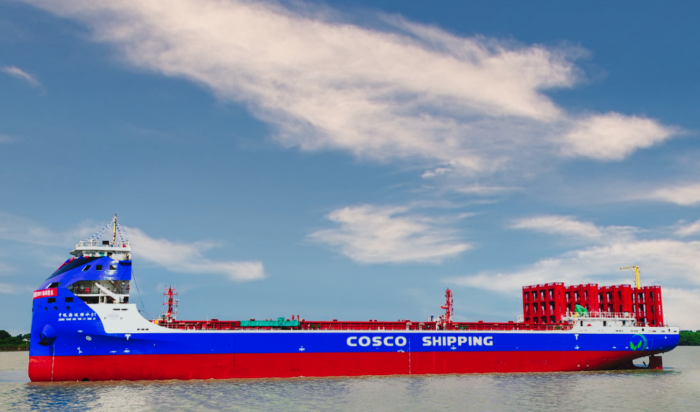 COSCO launched the 700TEU vessel, dubbed N997, from their Yangzhou shipyard.
The ship will be operated on a river/coastal route using two 900kW main propulsion motors. COSCO states that this ship is the world's most prominent electric container ship, reducing carbon emissions by roughly 32 tons daily.
The ship contains an intelligence ship platform system and a situational awareness system for increased safety.
According to the shipping company, the event marks a significant advancement in adopting fully battery-powered vessels in inland waterways.
COSCO has helped create the China Electrical Ship Innovation Alliance to promote advancements in electric shipping. The group utilizes industry experts from design to battery suppliers to ensure progress in the area.
Construction started on a second electric container ship in May, the N998. A launch date for the second ship has yet to be confirmed.
RELATED NEWS