Damen Shipyards delivers three new ASD Tugs to Poland's WUZ Port and Maritime Services
The first two vessels, Ares, an ASD Tug 2813, and Mars, an ASD Tug 2811, were delivered to WUZ Port and Maritime Services by Damen in July this year. They were built at Damen Song Cam Shipyard in Vietnam and began operations in August in the client's home port of Gdansk following their christening in Rotterdam.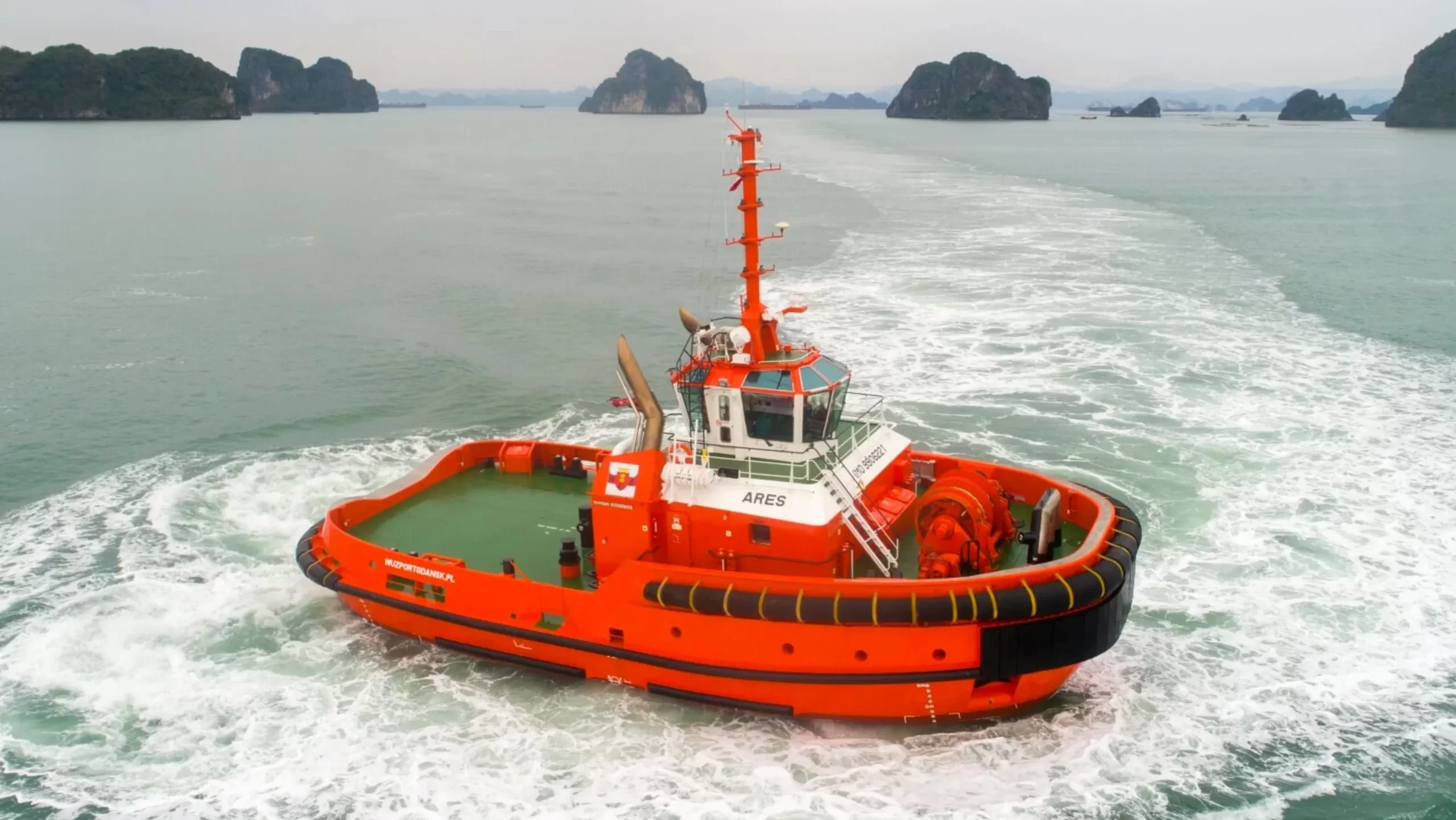 Pax was built by Albwardy Damen in Sharjah, U.A.E. and, as an ASD Tug 2811, is a next-generation vessel featuring optimal performance and efficiency as well as advanced connectivity. It is also designed to meet the increasing demand for higher bollard pull in compact tugs as commercial vessels get bigger while the harbours stay the same. At just 28-metres in length, it delivers high bollard pull and has excellent manoeuvrability.
With the delivery of Pax, WUZ Port and Maritime Services now has seven Damen tugs in their capable fleet that totals 17 vessels. Their role is vital to the Port of Gdansk, handling the tankers, container vessels, bulk carriers and drilling rigs that use the port, as well as undertaking deep-water and coastal towage and other support activities.
The recent acquisitions are in response to the Port of Gdansk Authority's expansion of its industrial areas and quaysides including a new container terminal. A new LNG import and regasification facilities are also going to be constructed in the Gulf of Gdansk. All the new Damen vessels have FIFI 1 capability and are well equipped to serve the LNG terminal operations.
RELATED NEWS