Tersan Shipyard has delivered NB1102 Gadus ST-119 design
Tersan Shipyard has delivered NB1102 Gadus; the Arctic Freezer Trawler built for P/F JFK from Faroe Islands. Gadus is the second trawler that Tersan Shipyard has delivered for owners from Faroe Island within the last three months.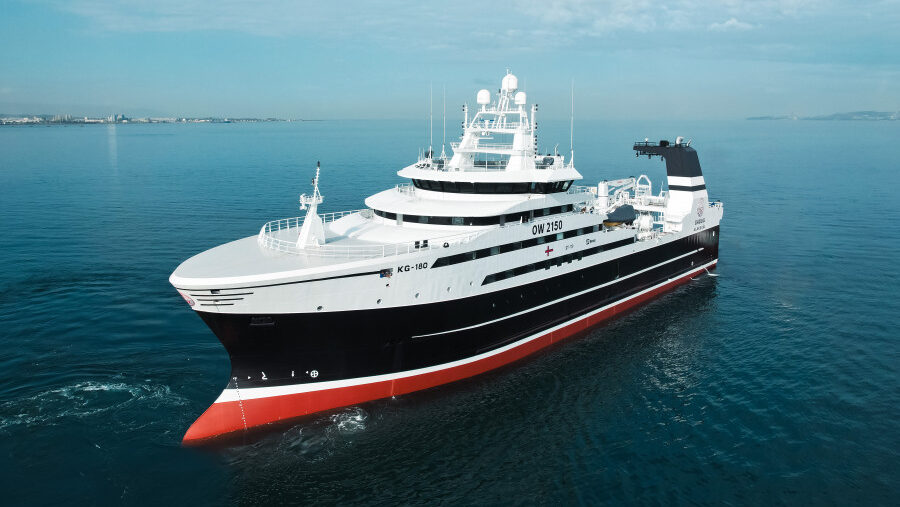 88,10 meters long and 18,30 meters wide Gadus is an advanced, technologically sophisticated factory trawler capable for triple trawling and designed to operate as a multi-rigger with four trawl winches. She is outfitted with a shrimp factory, an advanced fillet factory and a fishmeal and fish oil plant. In addition to the fish process technologies on board, there will be also an arrangement for freezing of pelagic species on the vessel.
The Skipsteknisk designed vessel has accommodation for 43 people on board with spacious and high-standard living areas. Gadus has been built compatible with the Ice class regulations that means she will be capable for efficiently trawling in icy and arctic waters. The vessel has departed from Tersan Shipyard on 3rd October, arrived Faroe Island on 15th October and named as Gadus with a fantastic naming ceremony.
RELATED NEWS