Wärtsilä: Volatile attitude toward digitalisation of maritime industry persists
Some 78% of industry professionals agree that change and technological innovation are positive things for the maritime industry, according to a report by Wärtsilä Corporation.
However, almost half (45%) admit to having a volatile attitude towards technology and over a third (36%) say they are actively resistant to change, the report found.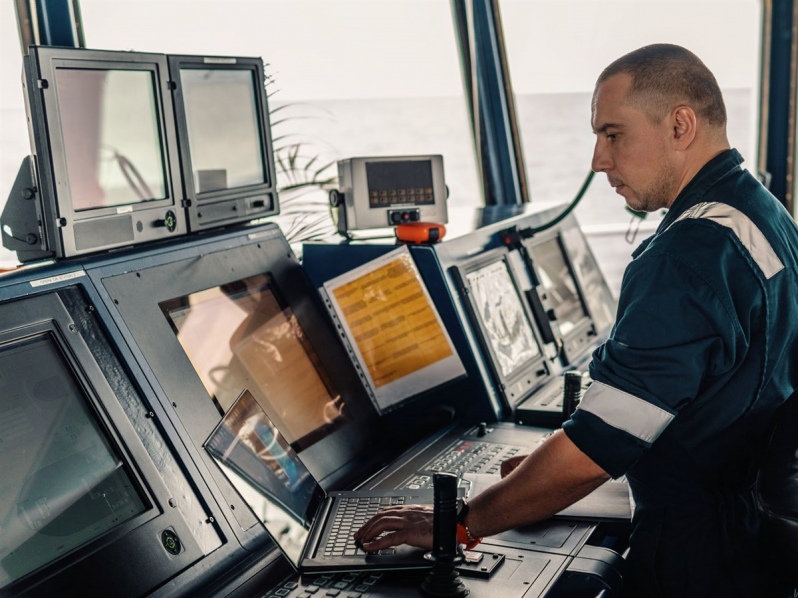 It also reveals that as many as 18% do not think that the industry is unified in its understanding of digitalisation and why it is needed.
"This report makes clear that the industry agrees that digitalisation is essential to the future of shipping. But little tangible progress has been made to date because of wildly different and vague interpretations of what digitisation actually means," Michael Christiansen, Vice President, Smart Vessel, Wärtsilä commented.
"What's interesting is that our report draws striking parallels between the fears and misunderstandings that gave rise to vivid stories of famous mythological sea monsters that live on in folklore today and highlights the apprehension that many modern-day maritime professionals feel towards the largely unchartered ocean of digital transformation."
Wärtsilä's 'Debunking Maritime Myths of Digital Transformation' report explores attitudes to digital transformation among maritime professionals across Europe & Middle East, the US, and Asia-Pacific region.
As disclosed in the report, fragmentation is a major obstacle to ramping up digitalisation of the industry. For example, around 80% of the nearly 5,000 ports in the world still rely heavily on manual legacy tools such as whiteboards, spreadsheets and hundreds of back-and-forth emails for critical processes
and services.
Many industry professionals feel unsupported in their organisations and by industry authorities in this process which adds to confusion and frustration.
That being said, there are numerous gains that digitalization offers to the sector, especially in the context of decarbonization as it can play a central role in cutting CO2 emissions. Namely, with the right tools and analysis, professionals could have greater visibility of opportunities for fuel and operational efficiencies that optimise journey times to reduce overall emissions.
However, with the volume of data increasing exponentially and becoming more and more complex, professionals are worried that they will struggle to leverage it effectively. Hence, tech providers, ship managers, owners, operators, ports and seafarers must work together if they want to reap the benefits and make digital transformation happen.
"Without collaboration, products and tools are brought in but not implemented in a sustainable and ongoing way. This aggravates the issue of professionals being overwhelmed by technology and data – becoming once more disempowered rather than empowered in the face of digitalisation," the report added.
The research shines a light on these fears and misunderstandings, with over two thirds (68%) of industry professionals believing that the ability to digitalise existing infrastructure and retrofit vessels is challenging, and over half (56%) agreeing that the time and cost implications involved with digital transformation projects are too high.
On top of that, 63% believe that there is a lack of skills and knowledge among seafarers to fulfil the requirements of new technologies.
As a result, investment in maritime education is key to support the recruitment of talent and help with upskilling those professionals who have cited a lack of skills as a potential obstacle to participating in digital transformation. Digital technologies can resolve ever more complex regulatory requirements, for instance by providing decision-making support tools, tracking, improving crew safety and strengthening cybersecurity, at the same time as creating efficiencies in assessing and reporting regulatory compliance.
But on the positive side, the research revealed that 70% of industry professionals have a very clear understanding of why digitalisation is needed and its benefits, but 69% believe greater collaboration between industry players could be improved. Some 88% agree that this will be key to making digital transformation a reality. Significantly, 64% of respondents recognise that people are more crucial to digital transformation than technology, therefore without buy-in from a larger proportion of maritime industry professionals from the outset, successful digital transformation will not be possible.
"Like the sea, digital transformation is a great unifier. We are all in the same boat. Real progress will only happen when we collectively abandon the idea of digital transformation as all or nothing. As each organisation within the maritime industry will be at a different stage of its own journey, we must appreciate it as an iterative and stepwise process," Christiansen said.

"There is still much work to be done to bridge the gaps – break the silos – between digital systems. To do this, we can and must share and learn from each other's experiences because digitisation won't be achieved by any one player alone. We need to work together to build an ecosystem where digital technologies on board a ship talk to those in offices on shore. This is how, as an industry, we can reframe the route to digitalisation and turn threats into opportunities."
The survey was conducted from October to November 2022 and it covered a crosssection of professional roles in the maritime industry, with management (33%) and seafarer (23%) most commonly represented. There were 221 respondents to the survey in total.
A total of 19% of respondents hold director-level or higher positions within their organisations, while managers account for just over a quarter of the sample (27%). A variety of industry types are represented in the sample, most commonly Ferries (35%) and Merchants (27%).
RELATED NEWS