Green Ray project to develop solutions minimising methane slip from LNG-fuelled engines
A consortium including technology group Wartsila has secured European Union funding to develop solutions minimising methane slip from marine engines, advancing the environmental and climate benefits of LNG as a ship fuel.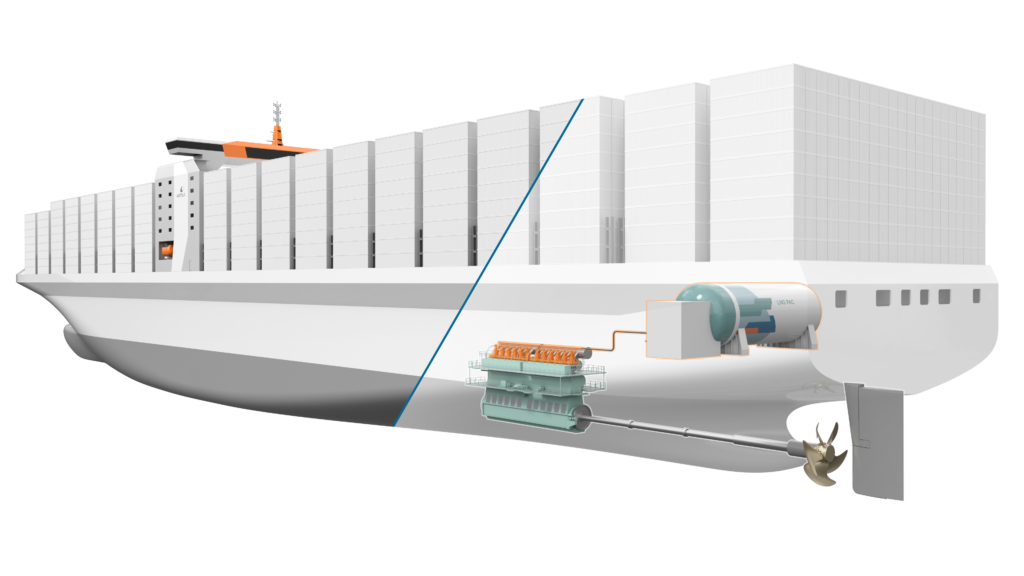 Coordinated by VTT Technical Research Centre of Finland, the Green Ray project brings together several companies from across the shipping value chain: shipyard Chantiers de l'Atlantique, ship owner CMA CGA, classification society DNV GL, the Finnish Meteorological Institute, ship manager MSC Cruises Management, non-profit organisation Revolve Water and energy major Shell.
The project will develop on-engine technologies for low-pressure dual-fuel engines – both 2- and 4-stroke – as well as a novel aftertreatment concept. These solutions will be advanced to a high state of technology readiness, including demonstrators installed on two newbuilds and one retrofitted to an existing vessel. All the technologies developed in Green Ray will also be fully capable to utilize bio- or synthetic methane instead of fossil LNG.
Wartsila will develop technology specifically for low pressure 4-stroke dual fuel engines that enables methane slip reduction, increases efficiency and lower operational costs at all engine loads. This technology targets the largest four-stroke engines on the market as widely used by cruise ships, ferries and gas carriers.
Wartsila will also develop an on-engine technology for 2-stroke engines around a patented LNG injection system to reduce methane slip from tankers, container ships, etc. Both technologies will be demonstrated at sea in real application during the project in collaboration with the Green Ray partners.
The use of LNG as a marine fuel is accelerating, driven by a well-developed supply infrastructure, a clear transition to cleaner fuels and significant air pollution and climate benefits. The issue of methane slip – unutilized and thus unburned fuel escaping into the atmosphere from engines and across the production and supply chain – is seen as one of the main challenges to wider uptake.
Shell has developed a proprietary methane abatement catalyst system that has been lab tested and scaled up to a field demonstration, where it was proven to be effective not only in significantly reducing methane slip (over 90%), but also in handling typical compounds that can degrade the catalyst, via the inclusion of a guard bed.
The project has received funding of around €7 million from Horizon Europe. It will run until 2027.
Source Wartsila's release.
RELATED NEWS