The Cemre Shipyard launched the trawler "Liafjord"
On March 4, 2023, the trawler Liafjord was launched in Cemre Shipyard, Yalova, Turkey. This is the second fishing vessel built for the Norwegian company Lie Gruppen.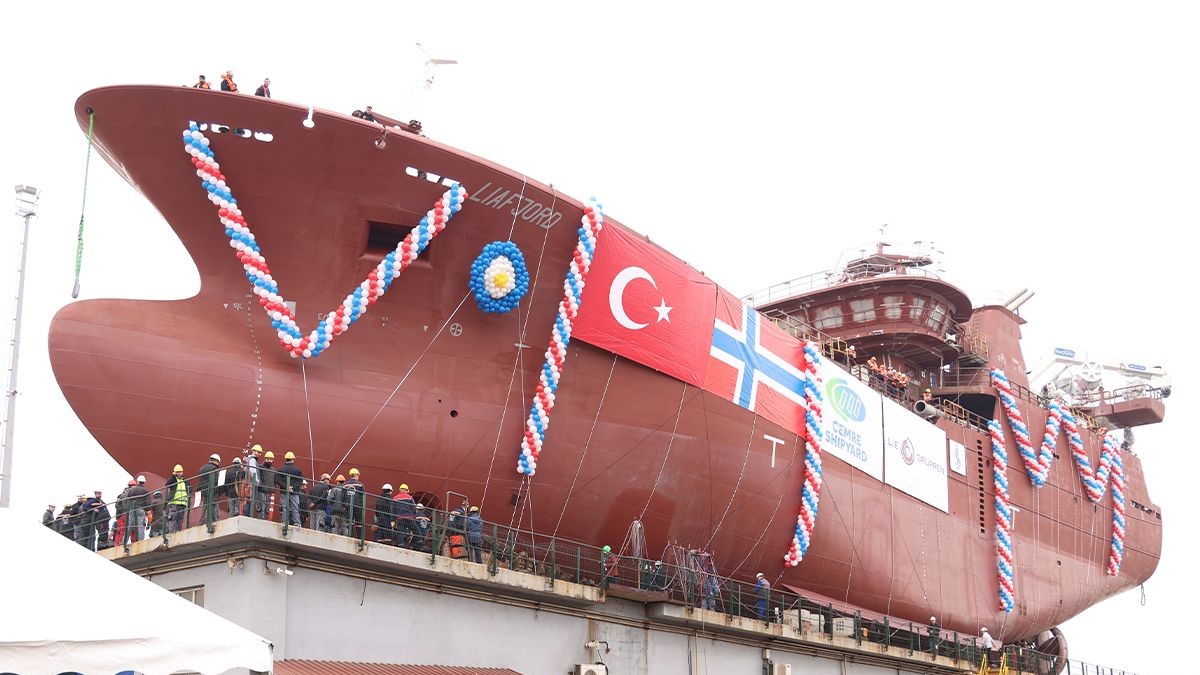 This eco-friendly vessel will be the world's first fishing vessel that is equipped with the new retractable bow foil technology from Wavefoil. Bow foils will be installed to the bow and will contribute considerably to reduce motions and energy consumption in waves and results in low fuel consumption and emissions while increasing the safety and comfort of the crew on board. Moreover, this technology enables the vessel to maintain higher speeds even in rough sea conditions.
The new hybrid trawler will be equipped with electric winches.
RELATED NEWS