Steel-cutting ceremony marks construction of zero-carbon ready Aurora-class vessels
Steel cutting ceremony of World's Largest and most Environmentally friendly Car Carrier held at China Merchants Heavy Industry (CMHI) in China.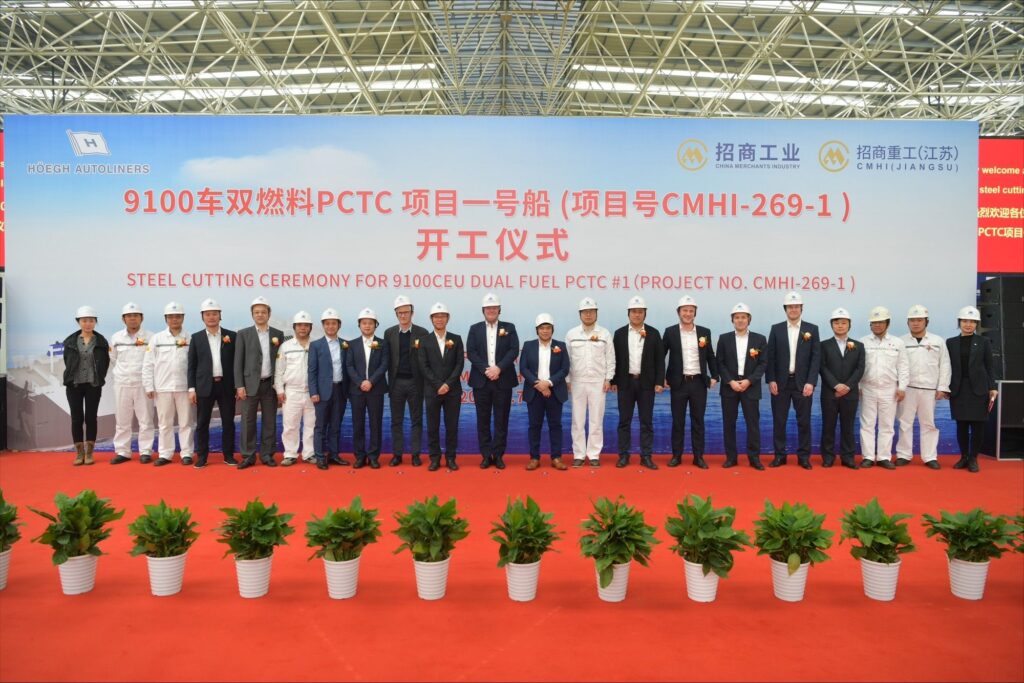 After many months of planning, designing, and preparing, the construction of our first Aurora class vessel commenced this week. Leaders and representatives from Höegh Autoliners, DNV, Deltamarin, Clarksons and China Merchants Heavy Industry attended the steel-cutting ceremony that marks the tangible beginning of the creation of the future of deep sea shipping.
"Yesterday (March 7) was a big day for both us and deep sea shipping. It was the tangible start of something that will change the industry. We are committed to building a more sustainable maritime industry in close collaboration with our partners and customers. Together with CMHI we are leading the way towards a net zero emissions future for our industry," says CEO of Höegh Autoliners, Andreas Enger.

"We are proud to partner with one of the largest and most reputable shipbuilders in China. We want to be the preferred green partner in deep-sea shipping, and this is yet another concrete and decisive step on our path to zero. We are investing in future technology and newbuilds to further strengthen our service offering and meet our ambitious environmental targets and those of our customers," says COO of Höegh Autoliners, Sebjørn Dahl.
RELATED NEWS