How the Tersan Shipyard lives today
Turkish shipbuilding is interesting for its lightning-fast development, unique approach. In just two decades, several dozen shipyards have sprung up in Tuzla and Yalova, some in empty fields, without an abundance of engineering personnel, workers and global experience in working with modern projects. Moreover, the country did not have a huge background in science or technology, as it did Korea.
«The Deck» started their acquaintance with Turkish shipbuilding with trumps – with one of the largest shipyards in Istanbul, Tersan shipyard.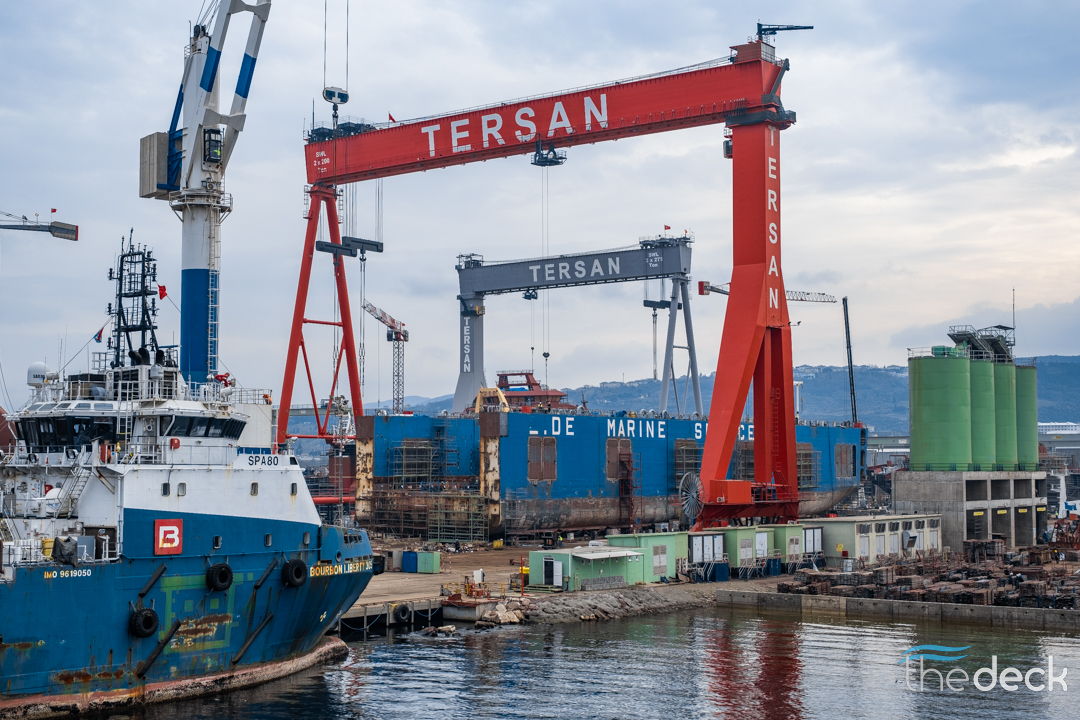 Established in 1998, Tersan Shipyard has been providing ship repairs and docking services, and expanded its operations in 2001 to include new building activities, specialized in constructing cutting-edge, bespoke ships meant for a range of industries such as fishing, offshore, passenger vessels and aquaculture. Situated on a 300,000 square meter site, the shipyard has 5,000 personnel and is currently managing 16 projects in different phases – some in the design phase, some in steel cutting or block correction, and some nearing completion. With a successful background of delivering 95 vessels in the last 25 years, the enterprise has been hailed as the export leader of Turkey for 8 out of the past 9 years.
The shipyard runs two sites: the Istanbul station is devoted exclusively to ship maintenance and mooring, while the larger location in Yalova, which was set up in 2008, is the base for new construction projects. Both sites are in full swing and playing an important role in the ongoing success of the shipyard. Production runs 6 days a week and works with a shift system on Saturdays. The staff includes engineers and manual laborers, as well as team members from various departments, such as design, planning, sales, marketing, project management, finance, accounting, human resources, environmental and industrial engineering. Lunch and dinner is provided for all workers and guests. Additionally, the company offers a transfer service from Istanbul to Kocaeli, close to Yalova.
Production capacity is 50,000 tonnes of steel per year. This is significantly higher than the global average, which is around 10,000 tonnes of steel per year.
The shipyard offers both construction and maintenance services. The number of vessels that are serviced or built annually may differ based on their size with an approximate range of 5 to 10 ships. The shipyard holds three docks, one being located in Tuzla in Istanbul, with an inner clear beam of 22 meters and a total length of 120 meters. The other two docks are located in Yalova, with one of them being the 310-meter-long and 51-meter-wide Panamax dock, designed for large ships.
Tersan is held in higher regard than other shipyards in Istanbul due to its combination of quality, cost, commitment and problem-solving attitude. From the top-level directors to the hard-working staff, everyone at Tersan has a positive and proactive approach when dealing with clients. The business has created a team devoted to every project and is able to provide prompt fixes to any issues that may come up. These qualities, in addition to the company's focus on excellence and cost-efficiency, make Tersan a standout shipyard in Istanbul.
The market for shipbuilding and related repairs in Turkey is expanding, albeit not to the same degree as other industries such as car manufacture, chemicals, and farming. There are around one hundred shipyards situated in Yalova and Tuzla, and many of them are continuing to grow. The production of maritime vessels and their components is a significant, albeit lesser known, part of the Turkish economy. Despite not commanding the same level of attention as other industries, the shipbuilding sector is still a vital contributor to the country's economy.
In 2001, Tersan took on shipbuilding and accomplished an impressive feat in 2011 with the completion of a Norwegian fishing vessel. This delivery was a key moment in their growth and quality, becoming a benchmark for both Turkey and Tersan. It also allowed for the Turkish shipbuilding industry to gain access to the European market.
Furthermore, the shareholders and management of Tersan have a direct involvement in the shipyard's operations, as they are from the marine sector, which grants them extensive knowledge in the field.
In addition to finding a balance between value for money and quality, Tersan management relies on the dedication of its employees. They have built up a team who can be very dedicated to each project and getting all the prototype designs quickly revert with solutions rather than creating problems.
Satisfying these goals helps the shipyard operate successfully by making informed business decisions.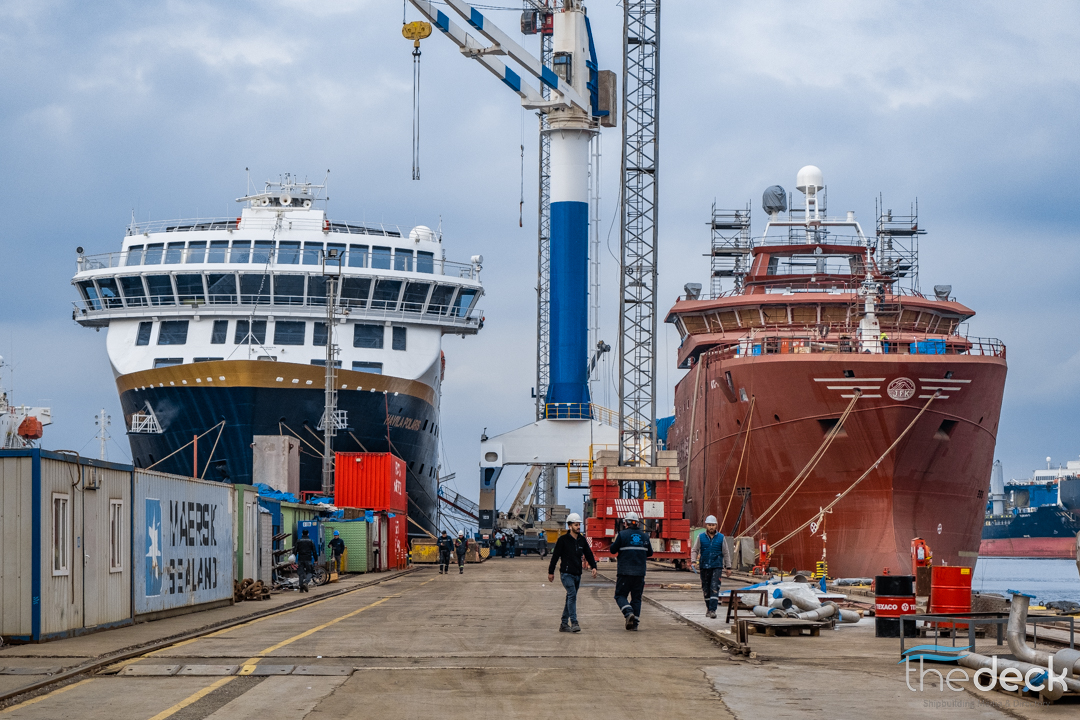 Tersan has a great deal of experience in the Russian market, having collaborated with Russian companies, shipowners, and class societies in the past. They made a significant move in 2001, when they produced their first chemical tankers, designed to operate in the Volga River and built to Russian class and registry standards. The project was overseen by the Maritime Engineering Bureau. Additionally, they have been successful in the Russian fishing vessel market, with many boats having been delivered to Russian customers.
The partnership between Tersan and the Russian shipbuilding industry has its challenges. On the positive side, there is a Turkish presence in Russia to facilitate communication and cooperation. Additionally, the two countries possess some cultural similarities that make collaboration simpler. However, there are also certain obstacles, such as the fact that RMRS requires a lot of its own authorized equipment and is inflexible when it comes to recognising other credentials. Despite this, Tersan has been working with RMRS since 2001 and has gained a considerable amount of experience and knowledge of their requirements, which helps them to work well with RMRS.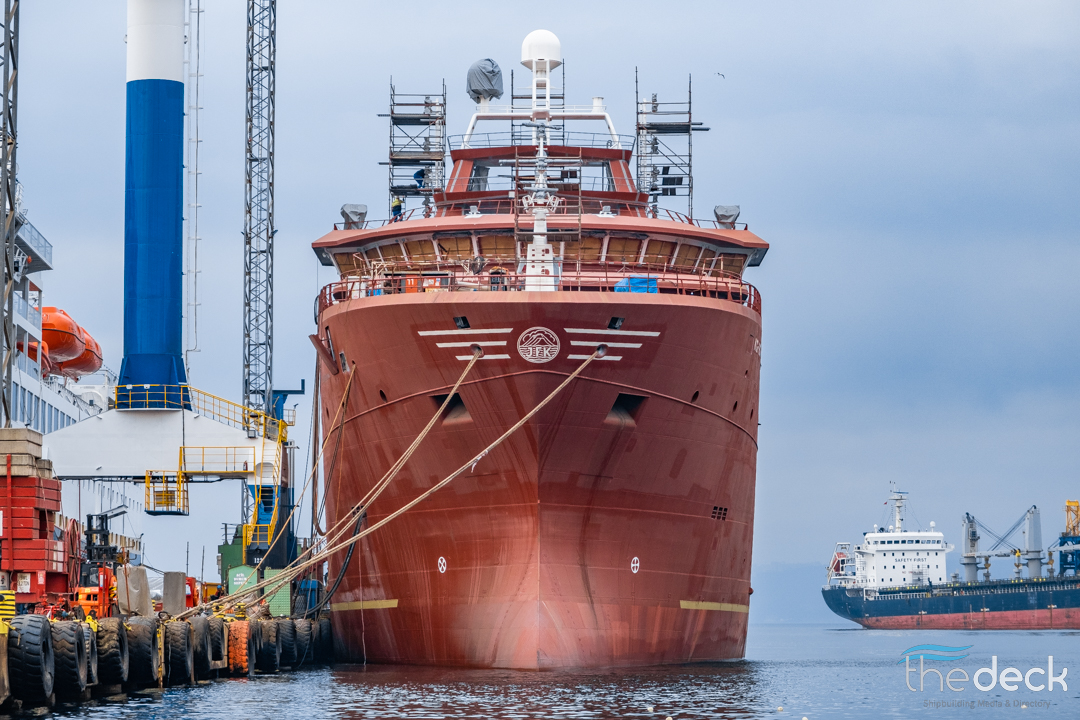 One example of this international cooperation is with The Maritime Engineering Bureau. The Maritime Engineering Bureau performed a commendable job on the ferries and tankers project. Their drawings were elaborately designed, and the calculations were accurate and reliable. The engineers at the Bureau are highly skilled, which led to a successful outcome for the project. Ultimately, the company was pleased with the efforts of the Maritime Engineering Bureau.
The Bureau also excelled in making alterations to the drawings to fulfill the exact specifications of RMRS and the hygienic authorities for trawl or fishing vessel projects. They performed excellently in this role.
Despite the current difficult times, Tersan hopes that normal relations will be restored and the company will be able to continue working with Russian clients in the future.
RELATED NEWS