Korean shipbuilders will receive many orders for high value-added ships at 2023
As in 2022, Korean shipbuilders are expected to receive many orders for high value-added ships this year. Expectations for an earnings improvement are rising as orders for tankers and offshore plants are likely to revive, along with continued demand for LNG carriers.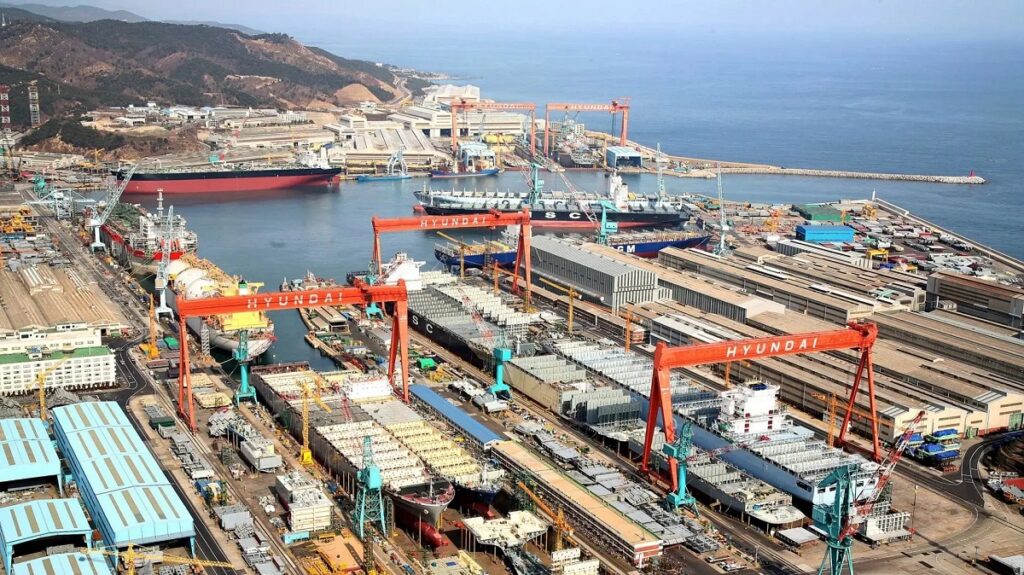 Korea Shipbuilding & Offshore Engineering (KSOE), an intermediate holding company of HD Hyundai, recently signed a contract with a shipping company in Africa to build two LPG carriers worth 240.8 billion won. Each vessel is 88,000-cubic meters, with a length of 230 meters, a width of 32.25 meters and a height of 23.85 meters. One characteristic of the vessels is that they can carry ammonia, which is attracting attention as a next-generation eco-friendly energy source.
Including the latest order, KSOE received orders for eight vessels in January alone. They consist of five LNG carriers, two LPG carriers, and one PC carrier. Their values add up to US$1.53 billion.
Orders for floating liquefied natural gas (FLNG) facilities are also expected to increase. Recently, Samsung Heavy Industries and DSME drew attention by participating in an FLNG facility design tender for Chevron, the world's largest energy company, in the East Mediterranean off Israel.
The three shipbuilders are reorganizing their portfolios this year, focusing on highly lucrative and high-value-added ships. All the three major Korean shipbuilders are expected to post an improved business performance this year.
KSOE is projected to post a surplus in the fourth quarter following the third quarter of 2022. DSME and Samsung Heavy Industries, which have been in the red for a long time, have reduced their losses, raising the possibility of a turnaround in the first half of 2023.
Meanwhile, Hanwha Group is set to change the name of DSME, which it has acquired. DSME provisionally registered its new name, Hanwha Shipbuilding and Marine Engineering, with the Registration Office of the Changwon Regional Court on Jan. 11. The main registration should be done by June 30.
Source: BusinessKorea
RELATED NEWS