HST Marine launches hybrid-electric crew transfer vessel
HST Marine has welcomed the arrival of its second UK- built hybrid-electric crew transfer vessel (CTV), HST Frances, at a ceremony attended by Nusrat Ghani MP, UK Minister of State (Dept. for Business, Energy & Industrial Strategy) and senior British maritime industry leaders. The event highlighted Britain's role in pioneering low-carbon vessels to support domestic and global offshore wind operations.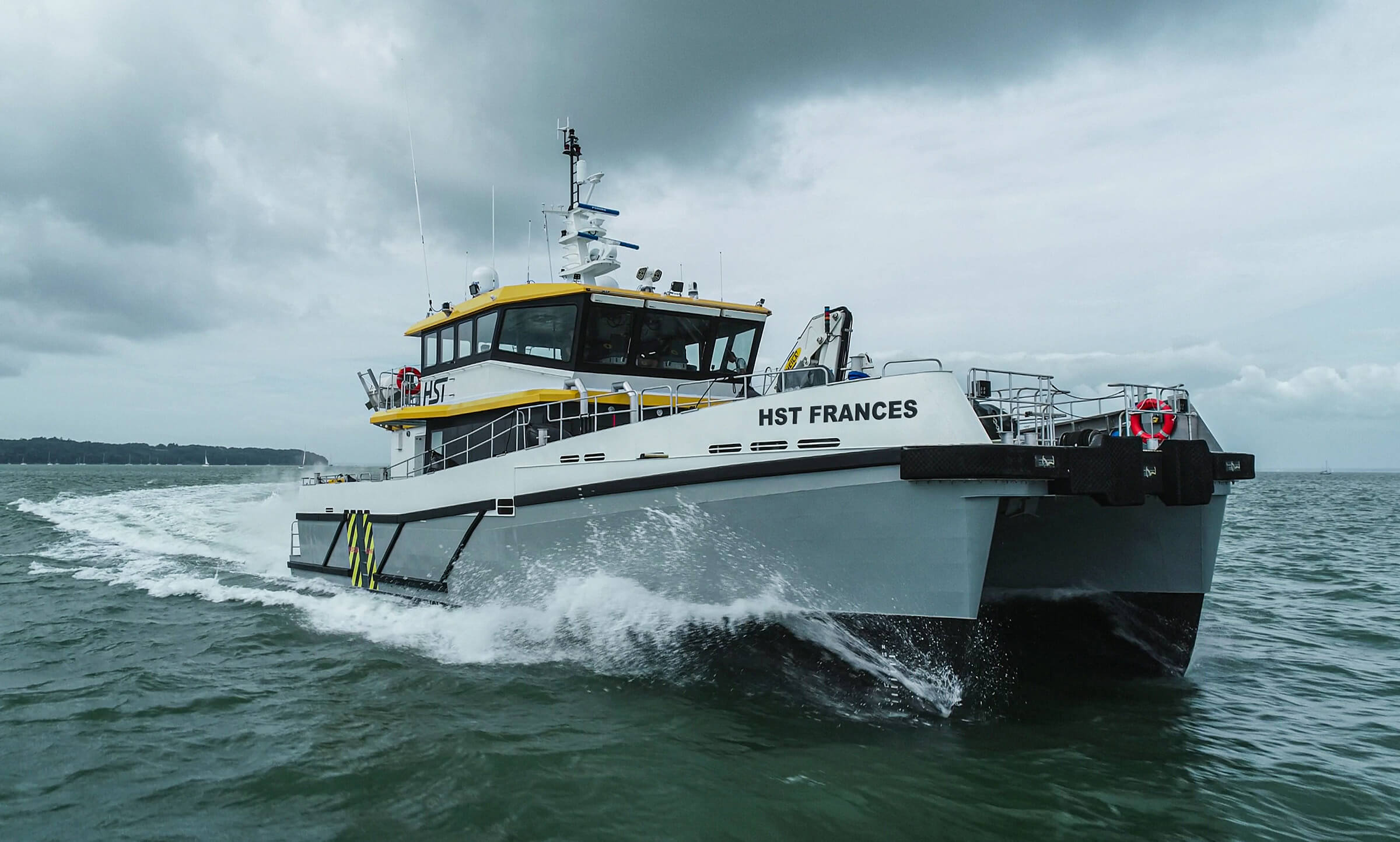 HST Frances is HST Marine's second hybrid electric CTV. The 25-metre vessels can carry 12-24 industrial personnel, and its hybrid electric propulsion system cuts fuel consumption by 30% compared to similar CTVs powered by diesel engines. This follows the delivery of HST Ella in 2021, the industry's first vessel of this type and recipient of the 2022 EMCAs Green Technology Award. Both vessels were designed by UK naval architect Chartwell Marine and built at UK shipbuilder Diverse Marine on the Isle of Wight. The HST Frances will also be British crewed for domestic projects.
"As wind power becomes an integral part of the net zero energy mix, the growth of sustainable offshore wind operations relies on strengthening the efficiency and environmental performance of their value chains. Meeting the rising demand for new, clean support vessels is part of the solution, and we are already taking a leading role on this," says Tom Nevin, HST Marine CEO and head, Purus Wind.
Guests included Petra Wilkinson CBE, Director of Maritime for the Department of Transport, Robin Mortimer, the CEO of Port of London Authority, Rear Admiral Rex Cox, CEO of Home Shipbuilding Scheme, and the Rt Hon. Lord Mountevans, Chairman of the Baltic Exchange and Member of the House of Lords.
RELATED NEWS