Chinese Shipbuilders Ahead of Korean Dockyards in January Order Intake
Global shipbuilding orders added up to 1.96 million CGT in January 2023, according to Clarkson Research, a British shipbuilding and shipping market analysis company. This represented a 63 percent drop compared to January 2022.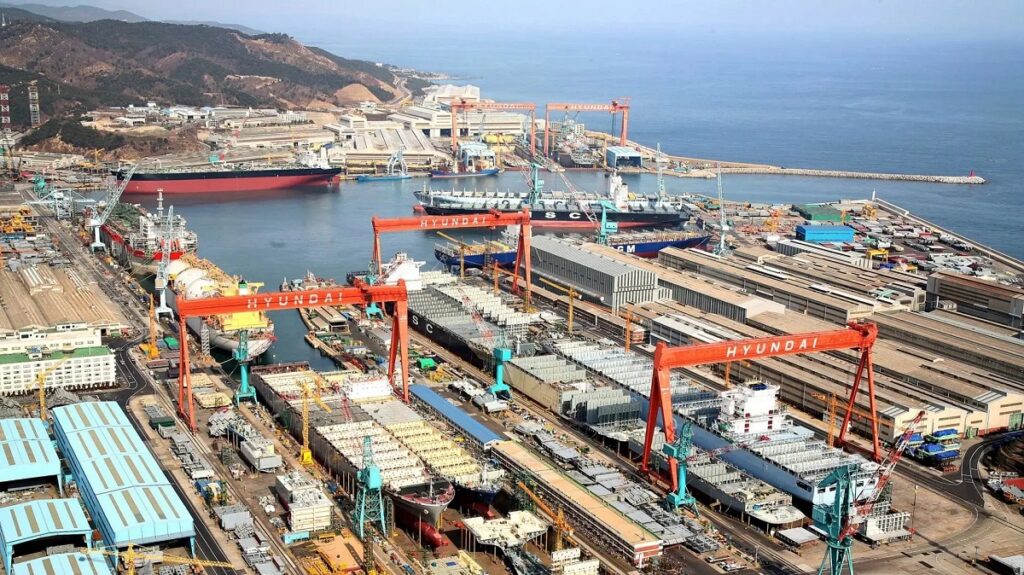 Korea received orders for 640,000 CGT (12 ships), accounting for 33 percent of the total. China took first place with 1.12 million CGT (40 ships and 57 percent), about twice as much as Korea.
As of the end of January, the global shipbuilding order backlog was 109.13 million CGT, down 770,000 CGT from the end of December 2022. By country, China had 49.19 million CGT (45 percent) and Korea 37.58 million CGT (34 percent) in their order backlogs.
The Clarkson Newbuilding Price Index in January stood at 162.51 points. This was an increase of 8.25 points compared to the same period of 2022.
The price of new ship construction was US$248 million for a liquefied natural gas (LNG) carrier of 174,000 cubic meters or larger, US$120 million for a very large crude carrier (VLCC), and US$215 million for a very large container ship.
Source: Business Korea
RELATED NEWS